Communion: Lord Supper

Leave Comment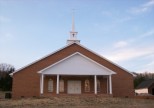 It's important that we understand the Scripture concerning Communion. Paul addresses this issue, [in first Corinthians chapter 11:17-34], and makes it clear that taking Communion is not about how good we are but it's all about what Jesus done for us; therefore, let's always remember to keep the main thing "the main thing" which is to keep our mind and heart focused on the love that Jesus had and has for us. There is no greater love than a man lay down his life for a friend, and that is exactly what Jesus done for us.
When we examine our self before participating in the Communion Service, the worthiness referred to in the Scripture, is not about our righteousness, for we never brought Salvation. Worthiness is about remembrance of Jesus. Staying focused on Jesus and following his leadership is the only worthiness we have.
Jesus told his disciples: This do in remembrance of me.